Call Us Today!
860-282-6181
Processing Department
Processing Department
As its name implies – the processing department processes each aspect of your credit repair! It is our processing department that does most of the legwork in the credit repair process. Once you have signed up for our service, you are assigned to a distinct processor. This processor is responsible for managing the ins and outs of your personal credit file, and working on the different steps of our credit repair process.
Once you have signed up with one of our credit repair specialists, you will be assigned a specific processor, who will be briefed on your specific report, and your customized plan of attack. Your processor is responsible for drafting all the dispute letters, 623 letters, and validation letters that we send out. In addition, your processor will send you out weekly updates on the progress of your credit repair, and work with you to get any information we may need to enhance your account.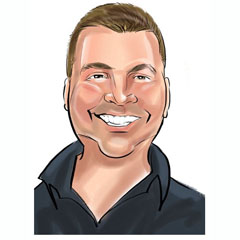 Travis Corbitt
Credit Repair Processor
My Passions Are:
– Cooking – Creating and Recreating new recipes
– Basketball – on and off the court
– My Clients – Making sure each and every client gets love and attention